HIGHLIGHTS
Prestigious
Atlanta
Address
Most Desirable
Neighborhood -
Midtown
TOTAL SQUARE FOOTAGE
587,080
Classic, Iconic Quality
At the center of it all awaits 1100 Peachtree.
Buildings aren't made like this anymore — marble, glass and mahogany radiate a quiet, classic elegance that is only earned – and burnished – with time. 1100 Peachtree is both a tribute to the past and an icon of the present, intrinsically tied to both through its inimitable style, and its solid station at the center of bustling Midtown. Inside its doors, a reverence for luxury is seen throughout, and just outside the doors, the city awaits, right within reach.
Accessible parking, in-building dining, a fitness center, and more augment bright, open office space. Experience the best of both style and function here.
CERTIFICATIONS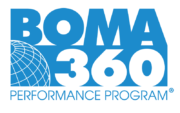 This building is maintained and managed by JLL
Property Management Office:
(404) 249-1976

Manulife Investment Management develops and manages commercial real estate around the globe as part of its comprehensive private markets' capabilities. As of March 31, 2022, the real estate portfolio totals over 63 million square feet of office, industrial, retail, and multifamily space strategically located in markets across Canada, the U.S., and Asia Pacific. The group leverages its global platform and local expertise to provide market-leading solutions for its tenants and deliver results for its partners.